The best instruments, the right accessories and a great price, all in one package!
Convenience

Free pick up and drop off to and from your participating school program or in Eastern Iowa your home, office or our store!


Professional fitting at our store, at an event or using our online sizing form!


Sign up online, over the phone or at our office!


Free shipping to your home, business or school outside of Eastern Iowa!
Best Value and No Hidden Fees

Only premium instruments and accessories for less. Compare all that is included with our No Worries Plan that cost extra with other suppliers!
INCLUDED method book each year of your choice each year you rent
INCLUDED folding music stands in multiple colors
INCLUDED shoulder rest or end pin holder each year you rent
INCLUDED replacement of broken, defective or worn strings
INCLUDED replacement of worn or defective cases
INCLUDED replacement of bows with worn hair
INCLUDED no interruption exchange of damaged/defective instruments
INCLUDED exchange of chin rest on violins and violas to different models for players comfort preference
INCLUDED tonal adjustment if requested on instrument or free exchange to new instrument if sound and feel are not agreeable

Simple month to month contract! No long term commitment!


Included coverage against damage, loss and all needed maintenance provides peace of mind!
Excellent and Easy to Understand Value Pricing
No confusing instrument quality tiers and extra costs for accessories, strings and repairs through the year. Just the supplies and accessories you or your child needs for one great monthly price!
Violin $26 ~ Viola $29 ~ Cello $50 ~ Bass $97

Easiest Payment Options

Auto payment by credit card or automatic bank withdrawal


No down payment, just the first two months paid when enrolling then month to month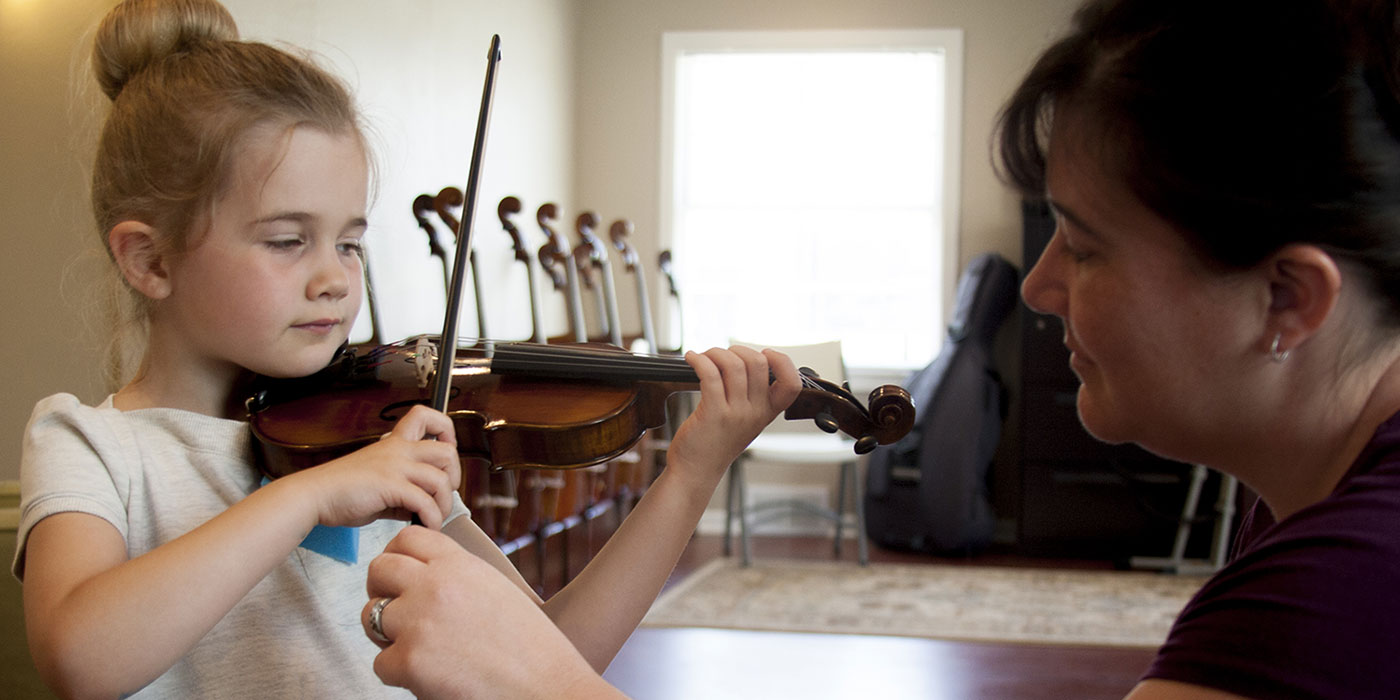 Path to Ownership

100% of pretax rental credit builds towards purchase of instrument from us!


You may use this credit at any time for up to a 50% discount off the price of an instrument!


You may purchase your current rental instrument select for our inventory which is one of the largest in the Midwest!


If you have been renting with another provider you may transfer 100% of your accrued equity with them to our program to use after only six months of renting through our program!
Cancel Your Contract at ANY TIME
After your initial two month payment you may cancel your contract at any time. Simply inform us in writing via email that you wish to end your contract. Return the instrument to a participating school or our store and we will cancel your monthly payments as soon as we confirm the instrument is returned to the location (email us once it has been returned a participating school) or back in our office. Easy as that!
Our Philosophy
We believe that every student who wants to play should have the opportunity to have an excellent high quality instrument. Our company was founded on the concept that there is an excellent base line that all instruments should clear to promote the learning experience for students. Often a student will quit playing because instruments do not stay in tune or have poor tone and become frustrated. We only provide premium instruments to our clients and because we have simplified the process we are able to be much more efficient with our inventory allowing for incredible pricing for these very fine instruments. This efficiency also allows us to offer fantastic customer service to our local clients in Eastern Iowa and beyond. You will also find that we include lots of the extras through our No Worries Service and Supply plan that add up in other programs offerings! We try to make the process of renting easy and understandable for you! We serve the orchestral and symphony programs across Eastern Iowa including Cedar Rapids, Iowa City, Marion, Waterloo, Cedar Falls, Davenport, Bettendorf, Muscatine, Mt. Vernon, Marshalltown and Fort Dodge providing only the best rental violins, violas, cellos and basses! We also provide instrument to students at many of the local lesson locations such as the Preucil School of Music, Marion Music Academy, Cedar Rapids Suzuki Academy, University of Northern Iowa Suzuki Program and numerous private music studios!