We are your partner to help keep kids playing!
Specialized Service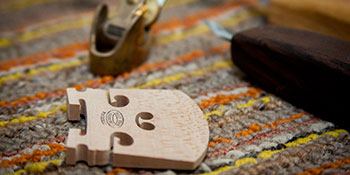 From downed sound post to post through the top of an instrument we can help get your fleet up an running again. At Schultz Strings we focus on fast, very affordable and durable repairs for our education partners. In comparison to restoration projects on very fine and rare instruments most school instruments have a different life span and trajectory. In working with school districts it is our goal to asses the available resources, quality of the presented instrument and the scope of project to determine what the best available option is for a program and repair. We service school districts and music programs in central and eastern Iowa as well as surrounding states. We look forward to your inquiry about working with us.
Convenient Service
Unlike most music stores we do not send a representative to your school each week. Instead we send a weekly e-mail inquiring if you need a visit. This way we are not wasting your time to try and sell you mutes, rosin and extra books nor taking your lunch break or prep time away weekly. We focus on meaningful use of time and relevant visits. This also allows us to keep our costs down to serve you better. We are also available on demand if you write or call us any time. To get on our weekly visit e-mail list contact us today!
Continuity of Learning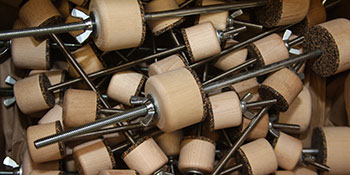 Many repairs can often be made on site with our traveling repair technicians. Often we can get instruments up and running again the same day or withing a few days! Providing service on site also reduces costs and time. Further, we are happy to provide FREE loaner instruments for your program while we are completing repairs in our office! We want to keep students playing during repair!
Great Prices on Repair and Products
Our school district repairs have become well known for their durability, expedience, but also for their great pricing. Instead of billing per a list price for a repair we use a per hour repair policy. This universally makes our repairs less expensive and specific to your instrument needs. We are able to offer reliable quotes in advance so you can get a P.O. prepared with your district! Further, all districts and music institutions receive our educator discount off of repair and products making us the choice vendor for many districts for supplies like strings, books and cases. Our extremely deep discounts on school district instrument purchases paired with our world class set up and service make our program the clear choice for your school instrument needs.
Helping to Educate the Educators
Schultz Strings offers classes to educators about instrument repair and maintenance. There are many small repairs like setting sound posts, straightening bridges and gluing open seems that can be taught through one of our seminars. This can also save time and money for programs and ultimately get students playing more! Contact us about setting up an educational seminar!